Hospital coding is every nurse's second lan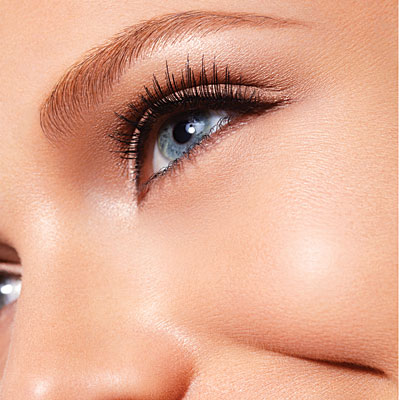 guage. You're on the run as soon as there's a code white, and spring into action for a code blue. But there's another code. Not quite the medical emergency, but still warranting immediate attention, it's code 'under-eye circles.' Nothing shouts, "I'M TIRED," quite like those dark, heavy bags marring your otherwise beautiful face. And while you may think it's absolutely unavoidable given the lack of sleep that comes along with the job, there are quite a few tricks to keep you looking bright eyed and fabulous throughout the day. You know what they say, "If you can't make it, fake it!"
Work Those Lashes: 
You may be functioning on a mere 4 hours of sleep, but that is no excuse to look half dead. Cue the lashes. While not everyone is naturally blessed with lashes ala Kim Kardashian, you can do your fair share to try and achieve those long, curled, and oh so thick eye lashes. Simply use these tips and even the prettiest of your colleagues will beg to know how it was done. All you need is a great wand of mascara and an even better eyelash curler.
Lashes which are uncurled are like curtains blocking your eyes, and so you'll first want to curl them away from your eye. Like this you create the illusion of bigger eyes and you will in fact be opening up your eyes to the world; or in this case your colleagues and patients. Next, run some very black, lengthening mascara through your lashes; and your eyes, no matter what their color, will pop and shine. Wear a bold, solid colored scrub top to give yourself an added dose of 'wow'. It's foolproof and takes no time at all.
Hide Those Bags:
No woman ever wants to look like she just woke up, and a good tube of concealer can help the situation. The trick is to gently dab it under your eyes as opposed to rubbing it in, so that it blends in nice and smooth. Remember, you don't want the world knowing it's been a long week. Also, go for a concealer with yellow or peachy under tones that it is one or two shades lighter than your skin. This will help your eyes look brighter and more awake.
Wear White:
You may not have a white eye pencil in your makeup bag, but if you're a tired nurse, now's the time to add it to your collection. One of the dark areas women often miss are the inner eye corners. For an instant makeover, apply white eyeliner to the aforementioned corners, focusing on the area around your tear ducts, and then smudge a little with your finger for a more subtle effect.  If you're feeling really puffy eyed today, opt for a pearly eye shadow as well, and apply just under the brow bone. You're brain may be screaming in exhaustion, but your face will be red carpet ready.
Distractions:
This last tip is a cop-out but works just as well. If you want to draw attention away from the tired eye, go for a bold lip. Wear a ruby red, a popping pink, or a deep plum, and all anyone will notice is the wow factor that is your lips. If you go this route though, make sure to be wearing a great set of printed scrubs as well. You might as well be taking the distraction to the next level, right?
Now run along and try out these tips; you know you can use them already today!